News
Latest updates from the campaign:
Recent News
Wednesday, September 7, 2022 11:27 PM
Graham comments on a cycling plan brought forward by another candidate today.
---
Tuesday, September 6, 2022 7:21 PM
Graham comments on fare free transit
https://www.cbc.ca/news/canada/ottawa/ottawa-municipal-election-free-transit-fares-1.6572717
---
Tuesday, September 6, 2022 7:18 PM
Graham visits Waterford Retirement Residence
---
Tuesday, September 6, 2022 1:00 PM
Narcan is saving lives everyday!
Add your news summary here.
---
Sunday, September 4, 2022 7:26 PM
21 Overdose deaths PER DAY in Canada!
https://globalnews.ca/news/9102533/opioid-crisis-canada-flag-half-mast-lowered-overdose/
---
Saturday, September 3, 2022 7:31 PM
Graham is knocking on doors listening to residents concerns!
---
Saturday, August 20, 2022 6:14 PM
Graham comments on a possible O-Train on Bank Street.
https://clintondesveaux.medium.com/mayoralty-candidate-graham-macdonald-wants-ottawa-bank-street-o-train-subway-19215ca6da59 (FULL ARTICLE LINK)
---
Monday, August 15, 2022 6:32 PM
Our downtown core is crucial to our local economy!
---
Wednesday, August 10, 2022 6:37 PM
Graham's comments on "Strong Mayor" powers.

https://ottawa.ctvnews.ca/here-s-what-ottawa-s-mayoral-candidates-are-saying-about-ontario-s-strong-mayor-legislation-1.6022148
---
Sunday, July 31, 2022 10:48 PM
International Taste of Canada
We had a great day at the International Taste of Canada put on by the Caldwell Family Center, great to chat and hear what's happening in the community. Thanks for the invite from Caldwell Family Center! Beth is a volunteer at this event and many many more in the area. I am thankful for her dedication to her community.
---
Saturday, July 30, 2022 9:49 PM
Graham does some more volunteering
I did some volunteering today, I helped a resident out with an over grown yard and a couple of neighbors needed theirs done too. Including this happy couple on their way to a Wedding. Their looking GOOD!
---
Friday, July 29, 2022 9:43 PM
Graham does some volunteering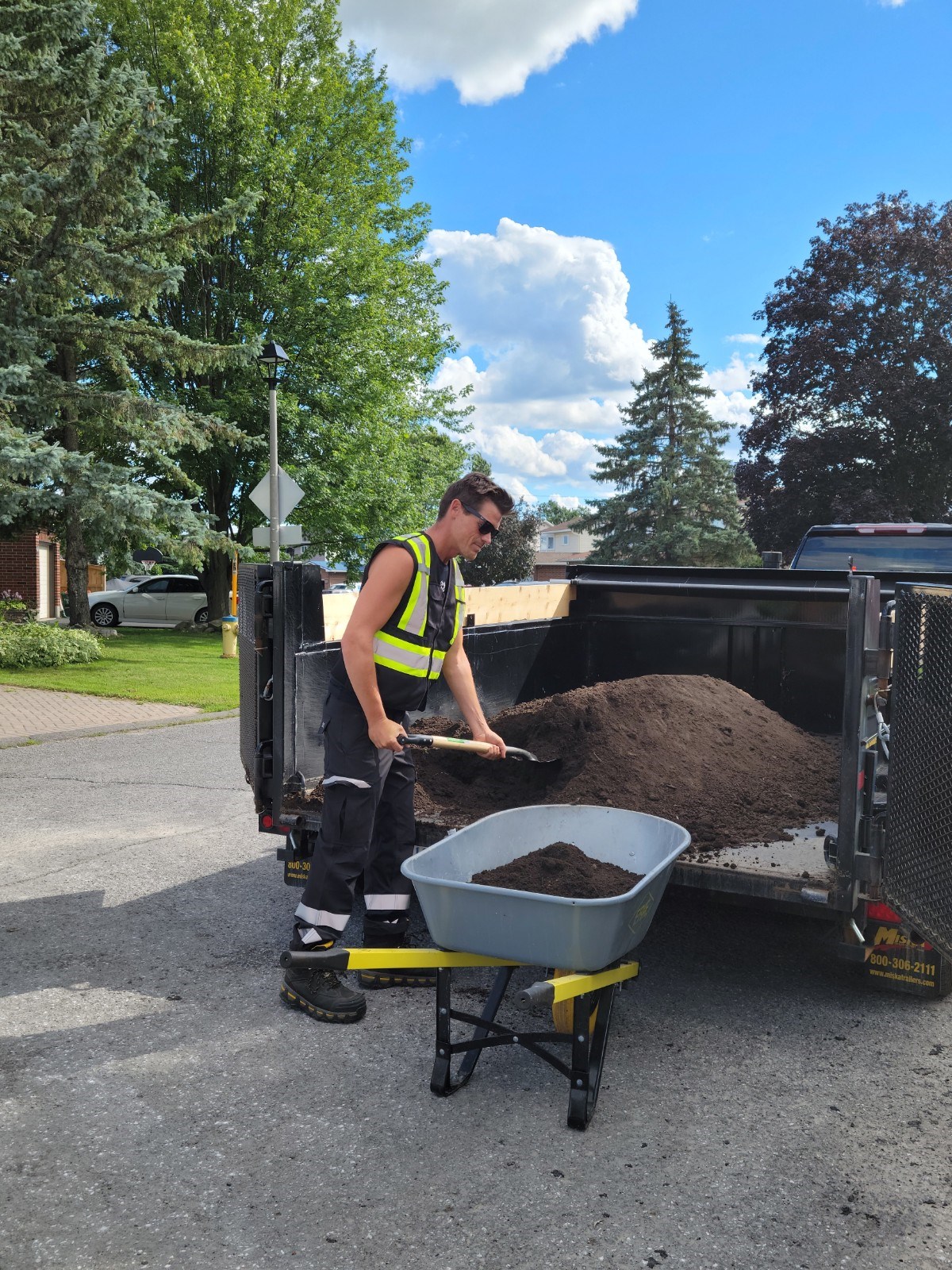 I had the pleasure of assisting a resident that had her laneway paved, the new laneway is a little higher so it needed soil and seed. Thanks to Tarstone for donating the soil for this project!
---
Thursday, July 21, 2022 6:46 PM
Graham attends ACPR Campaign Brunch and Learn
---
Monday, July 18, 2022 9:36 PM
Best man!
I was honored to be best man at one of my best friends wedding today, what a perfect picture with the happy couple!
---
Friday, July 15, 2022 6:48 PM
West Carleton Online- Mayor hopeful MacDonald has West Carleton Roots
https://westcarletononline.com/mayor-candidate-macdonald-former-wc-resident/
---
Sunday, July 3, 2022 7:15 PM
Graham MacDonald 4 Mayor of Ottawa
---
Wednesday, June 29, 2022 10:39 PM
CANADA DAY IN KANATA
GRAHAM AND THE TEAM WILL BE SET UP AT CANADA DAY IN KANATA IN THE MARKETPLACE, STOP BY AND SAY HI !
---
Tuesday, June 14, 2022 11:06 PM
Italian Festival Ottawa - Meet & Greet
Come meet Graham at the Ottawa Italian Festival this weekend near Preston St and Beech Ave!
Friday June 17th from 6pm to 9pm
Saturday June 18th from 1pm to 4pm
---
Tuesday, June 7, 2022 12:08 AM
Graham officially announces his candidacy for Mayor of Ottawa
Join Graham and the team at Lansdowne Park -South Court on Sunday June 12th, 2022 @ NOON for his official announcement of Mayor Candidacy. The South Court is located on the south side of the Aberdeen Pavilion.
https://www.tdplace.ca/map/?location=South_Court